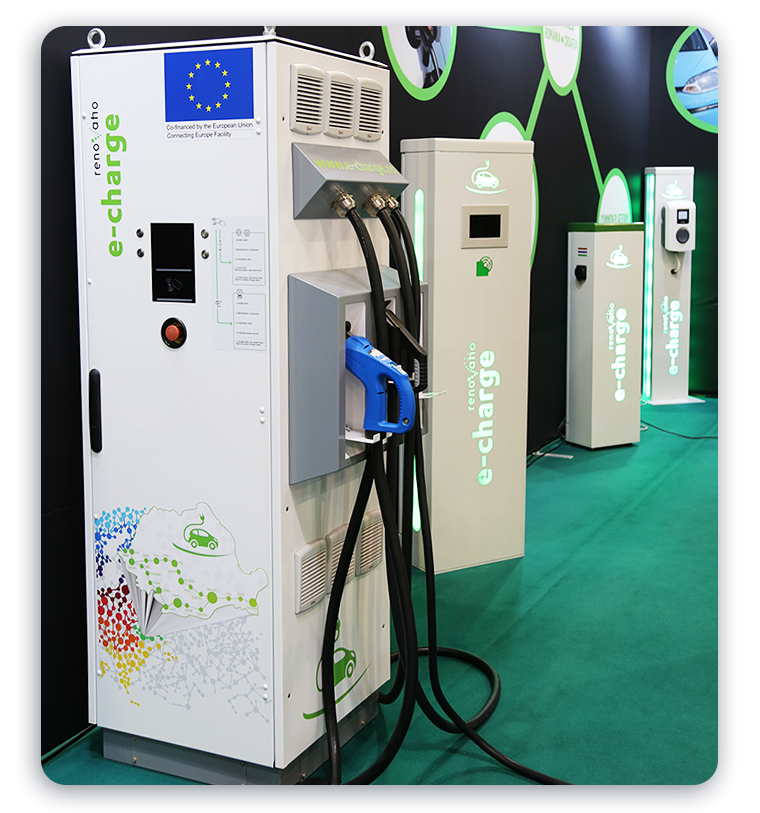 FastSEE
Comprehensive Fast-Charging Corridor Network in South Eastern Europe
The project, co-financed by the European Union through the Connecting Europe Facility, is part of a global initiative aiming at the deployment and operation of a multi-standard, open-access fast and ultra-fast charging corridor for EVs in South East Europe. The South East e-corridor will connect the EV users in the region to existing e-charging networks. This will enable comprehensive cross-border e-mobility towards neighbor countries like Austria, Slovakia, Hungary and Slovenia.
Project Owners
Renovatio Group is a leading renewable energy sector player, being one of the first companies that developed both a wind farm and a solar park in Romania. Through its electrical mobility division, Renovatio developed the first public fast charge network for electric vehicles in our country, being the market leader in e-mobility in Romania . The network has now 198 charging points in over 78 locations in major cities in the country.

Telekom Croatia is the leading provider of telecommunications services in Croatia. Furthermore, with more than 50% of publicly available EV charging stations in the country, Telekom Croatia is the market leader in e-mobility area. The network has now more than 120 charging points in over 75 cities throughout the country.