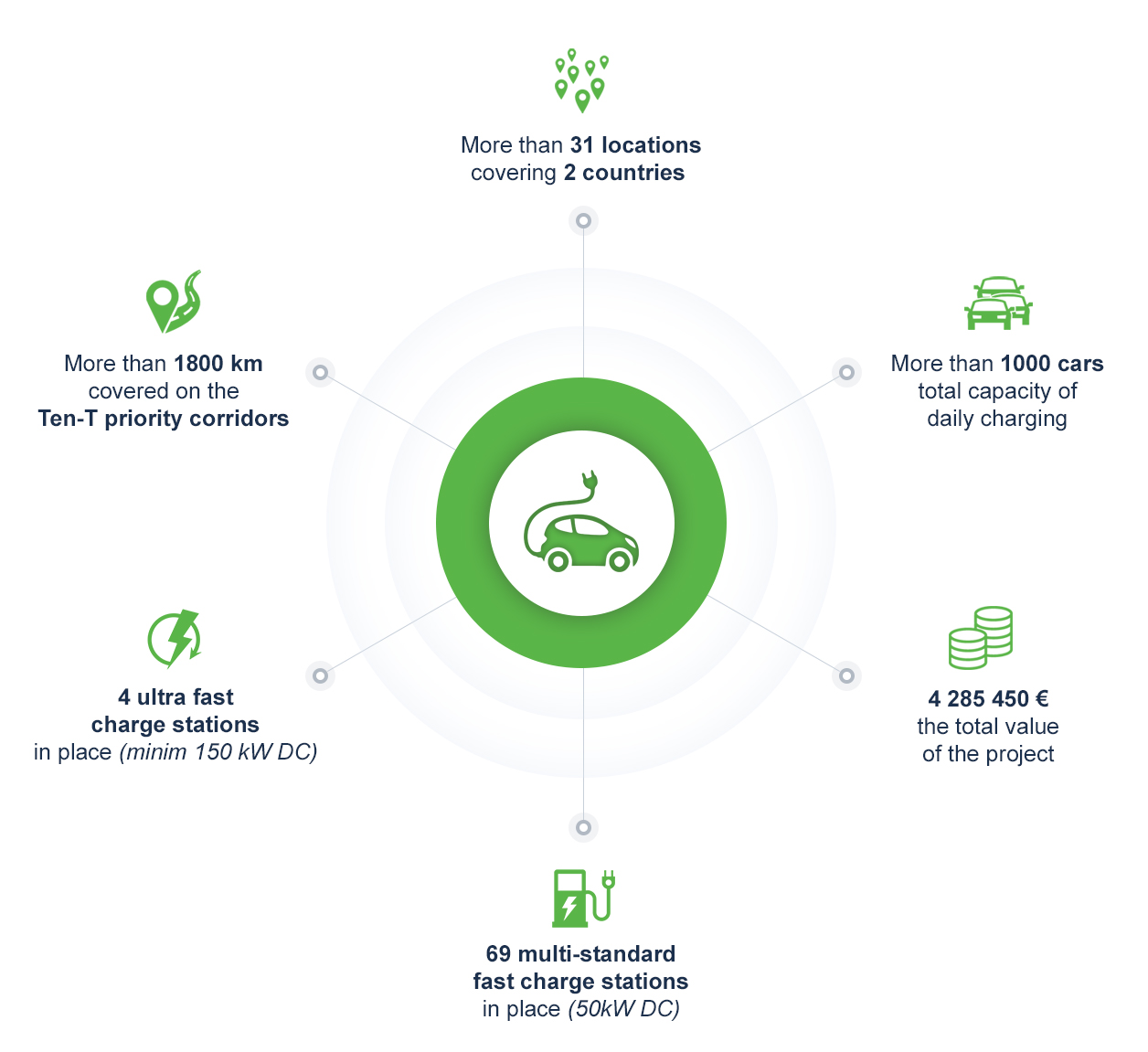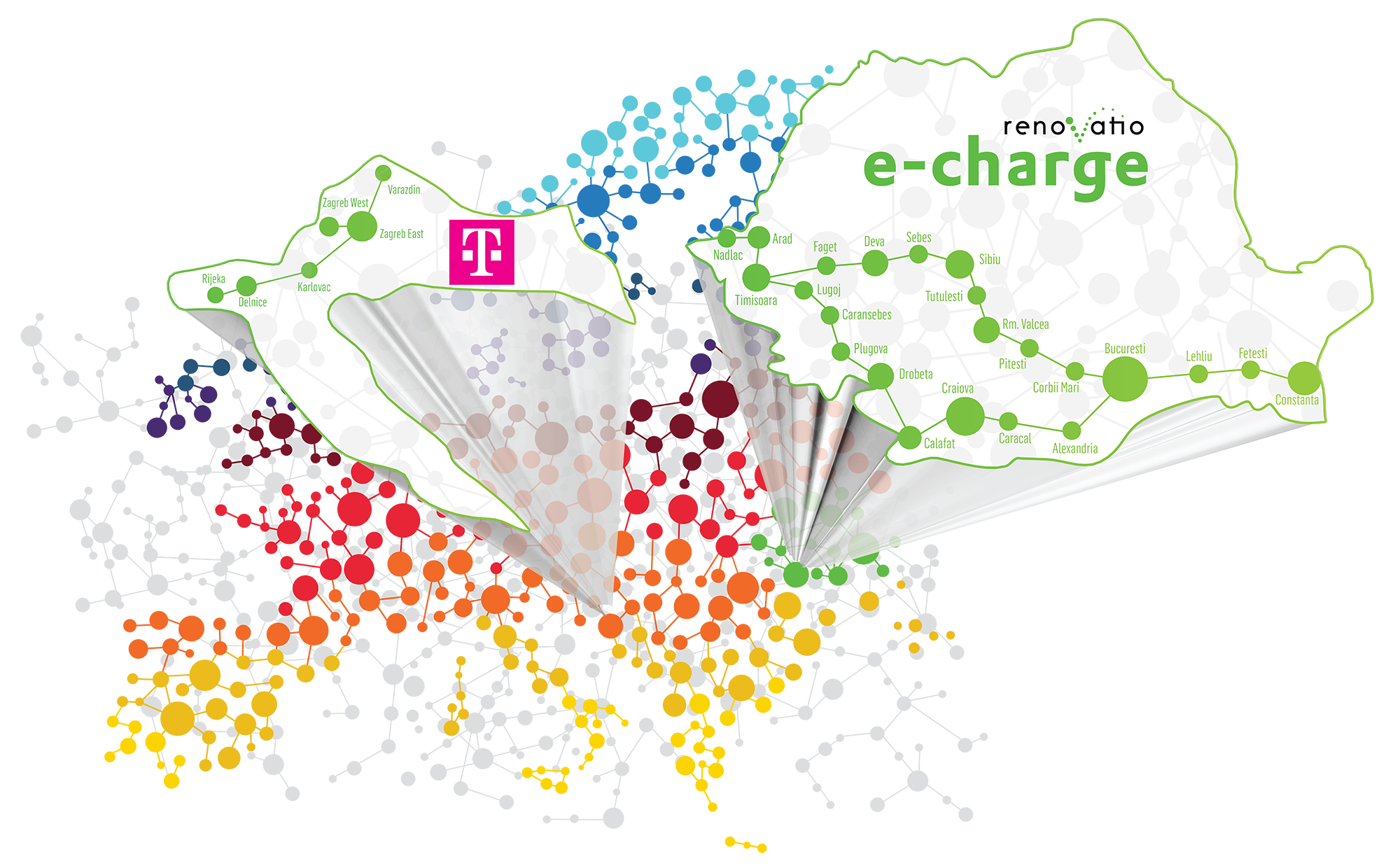 At the end of the project, in Romania, the new charging points will cover more than 1450 km along 2 core corridors that cross the country: Rhine-Danube Ten-T corridor, close to the cities of Nadlac – Arad – Timisoara – Deva – Sebes – Sibiu – Ramnicu Valcea – Pitesti – Bucuresti – Constanta and Orient East/Med Ten-T corridor, close to the cities of Timisoara – Lugoj – Caransebes – Drobeta Turnu Severin – Calafat – Craiova – Caracal – Alexandria – Bucuresti. In Croatia, the new e-chargers will cover over 300 km along the Meditterranean Ten-T corridor, close to the cities of Varaždin – Zagreb – Karlovac – Delnice – Rijeka.
The total number of EVs that can be charged during a day in this project is estimated to reach over 1000.
May 2017

Project acquires EU support

The project was granted 80% funding for European Union TEN-T programme

February 2018

Project officially launched in Pitesti

With five fast charging stations installed the project is officially launched

December 2018

21 fast charging stations are ready for use

At the end of 2018 we already installed 21 fast charging stations (15 in Romania and 6 in Croatia)

2019

The story continues...